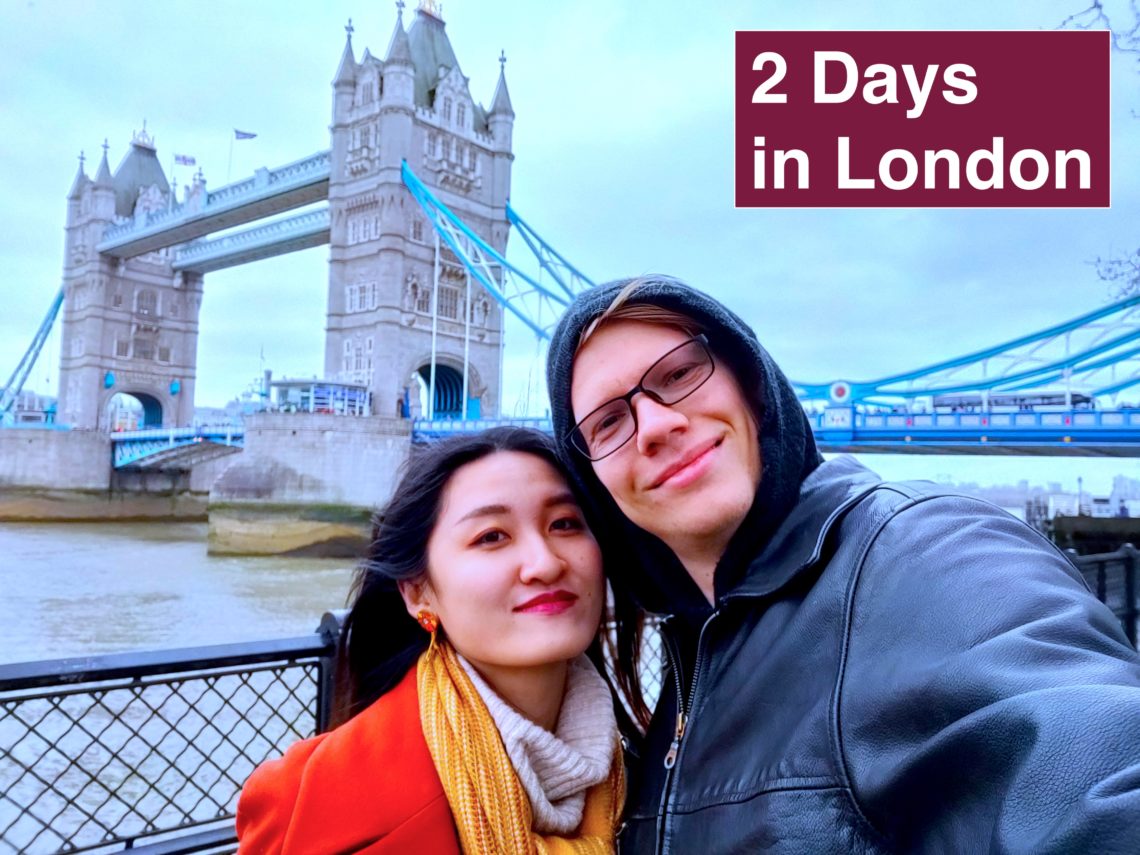 2 Days in London | Where to Visit for First Time Trip?
Hello guys,
sorry for delay writing about our weekend trip to London in March this year. Here you go, we hope you enjoy reading it! ˆ_ˆ
Before your trip, there are always some preparations to do… Especially if you are from those visa required countries.
1. Check Your visa

2. Decide whether you should buy the London Pass
Check out our very honest review of the London Pass.
3. Hotel to Stay for 2 nights:
Club Quarters Hotel, Trafalgar Square, 4-star
Reasons: Awesome location, friendly staff, great facilities, acceptable price.

Since we only had two days in London, staying close to city center was essential for us to be able to visit as many places as possible. After checking hotels and Airbnbs over a few days we got lucky and noticed a room had opened up at Hotel Club Quarters – Trafalgar Square for our 2 nights with very reasonable pricing. Accommodation is expensive in London, so finding a good deal with good location is not easy!
This hotel is located in London City Centre, next to underground Charing Cross and with walking distance to Big Ben, Leicester square and Oxford street, China Town, etc. After stepping outside the hotel, you will immediately see Trafalgar Square.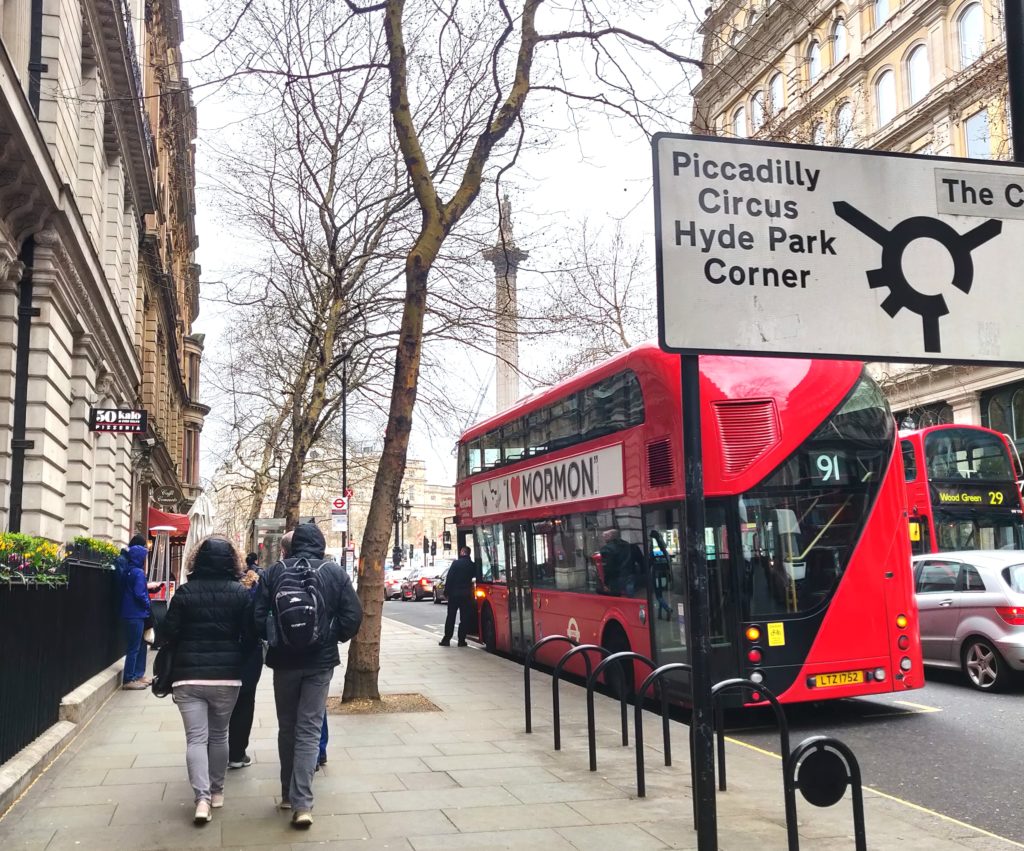 The hotel has very helpful staff and great facilities such as fitness room, restaurant, as well as a private club & business centre. The business centre can be accessed with just your room card. It was quite lucky for us as had to print some documents and could get that done while enjoying a cup of free coffee.
4. London weather is unpredictable!
Ask any Londoner and they will tell you to pack for every kind of weather. London weather can change multiple time intra-day, from sunshine to hail in half an hour. During our weekend it rained a lot but never heavily.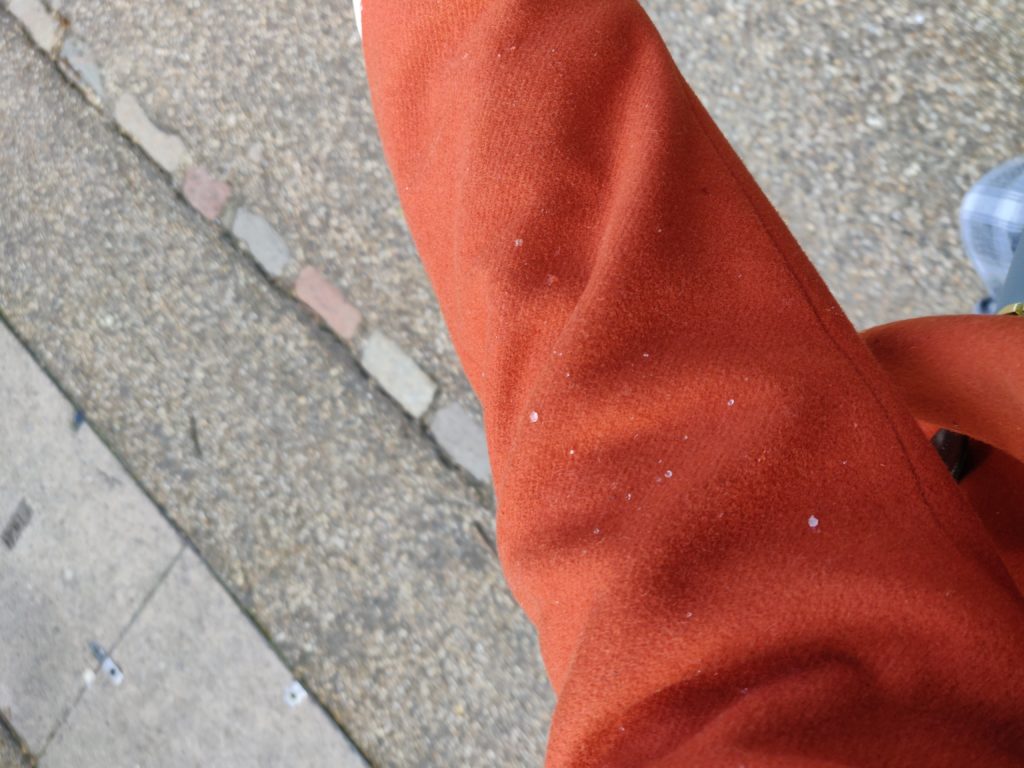 Temperature wise it was a bit cold but it was really the strong wind which made it a more biting cold day in March. On our last day there we actually did experience ourselves a very sunny morning that then suddenly turned to a hailing afternoon, then became sunny again, only to start raining again in the late afternoon. Be prepared, pack for all kinds of weather and bring your wind jacket.

And if you're lucky enough to catch some sunny days then make sure you seize the chance to go grab some seats in one of London's many parks.

5. How to transport from airport to the central city of London?
Flight: Lisbon Airport – London Heathrow Airport (16:05 – 18:55p.m.)
When we arrived London Heathrow Airport, it was already 19:00 in the evening.

From Heathrow Airport to our hotel in Trafalgar Square:

We flew from Lisbon to London with Tap Air Portugal and arrived in Heathrow airport, Terminal 3, which is 55 minutes by underground (Tube) to central London. The ticket can be purchased in a vending machine inside the underground station. It costs £6 per trip to travel from Heathrow to Zone 1. Different zones have different price. Travelling within zone 1 is around £4 per trip.

We didn't buy the oyster card because we like walking and taking the hop-on hop-off bus (with London Pass). But if you are going to take underground/bus/trains often, or travelling with children, then it is better to buy Oyster Travel card. It is optional, but you can buy it in the vending machine as well. Alternatively, if you have a credit or debit card with contactless payment you can also use that directly on the gate to the station at the exact same price.

If you live near Paddington station the Airport express is also a good option, cheaper than an Uber but a bit more pricey than travelling by underground the whole way.

Getting an Uber costs around £39-48 with 50-60 mins ride;
Underground costs only £6 per trip (£12 for two people) with same time (55 mins ride).
Since we weren't that close to Paddington and Uber is a bit much, we decided to take the underground to our hotel. Conveniently it was just a 5 minute walk from our stop the the hotel.

6. Two Days Itinerary in London:
Day 0:
Dinner @Wahaca Covent Garden.
We arrived in the city a bit late but got lucky and snagged a table at Wahaca Covent Garden, a Mexican fusion restaurant just 7 mins walking from our hotel.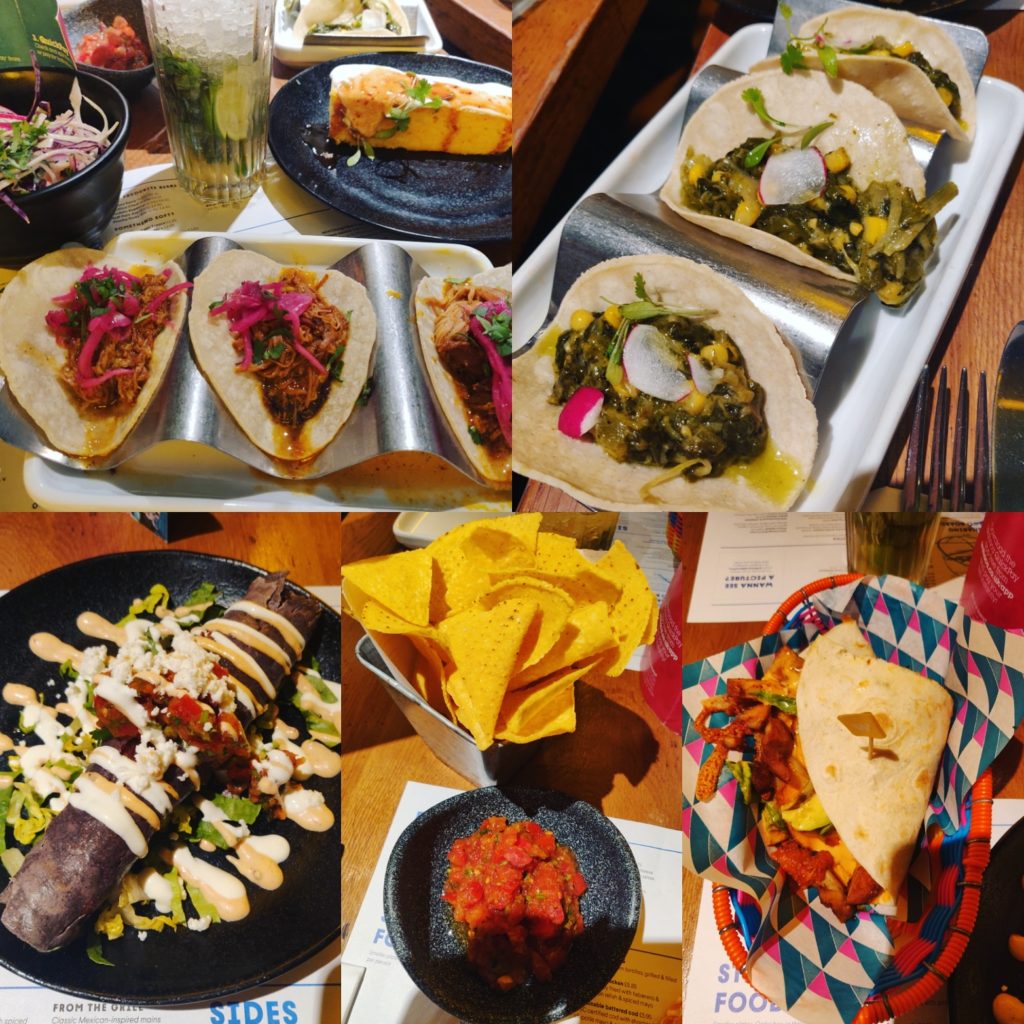 There's tons of food in the lively Covent Garden. If you like Mexican food like us we highly recommend Wahaca for dining. They offer tapas-like menu sets with good wide selection of tacos, burritos, wraps, salads and cocktails. You can of course choose individual dish in addition to the menu plates. The tastes and atmosphere was good and above expectation for a chain restaurant.

(Initially we wanted to go to Flat Iron for steak, but there was a 1.5 hours wait and we were hungry. Since this Flat Iron doesn't do reservation, make sure you go early if you want to try their steak!)

Day 1:
Attractions:
Churchill War Room – Big Ben / Parliament – London Eye – Hop on Hop off Bus – Tower Bridge – Tower of London – The View from the Shard.

I have to be honest, Martin and I love sleeping! Our day 1 started at 11am with a simple breakfast in Costa Coffee, right across the street from our hotel.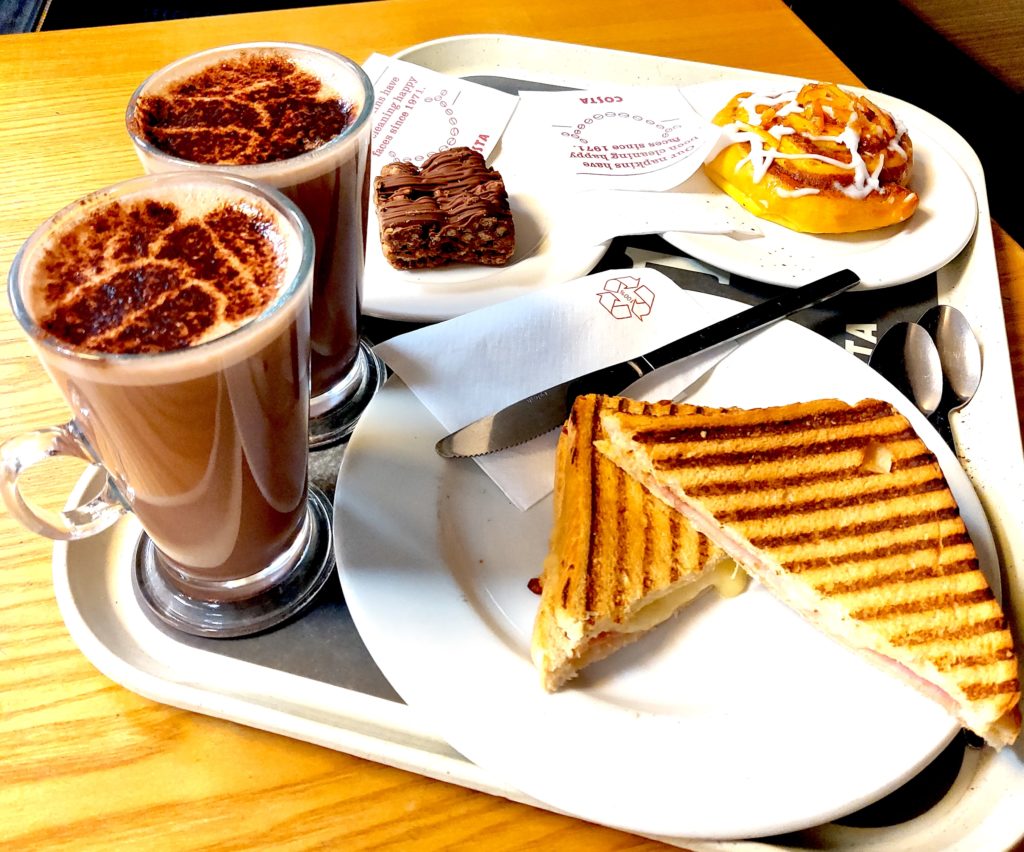 After breakfast, we began walking by Trafalgar Square towards Churchill War Rooms through Whitehall Street. Then St James's Park is right in front of us after going across the Household Cavalry Museum and Horse Guards Parade field.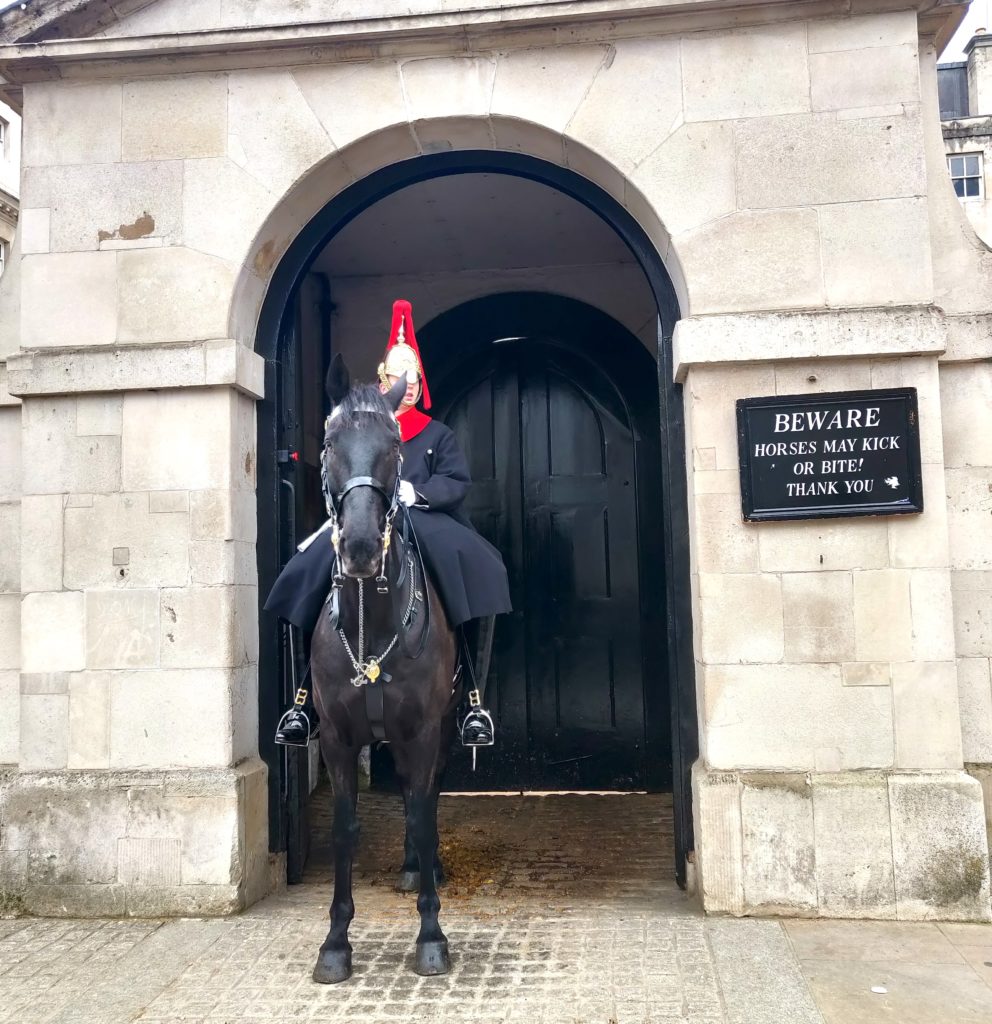 We didn't go inside the museum but took a few pictures of the horse guard and the park in Horse Guard Road.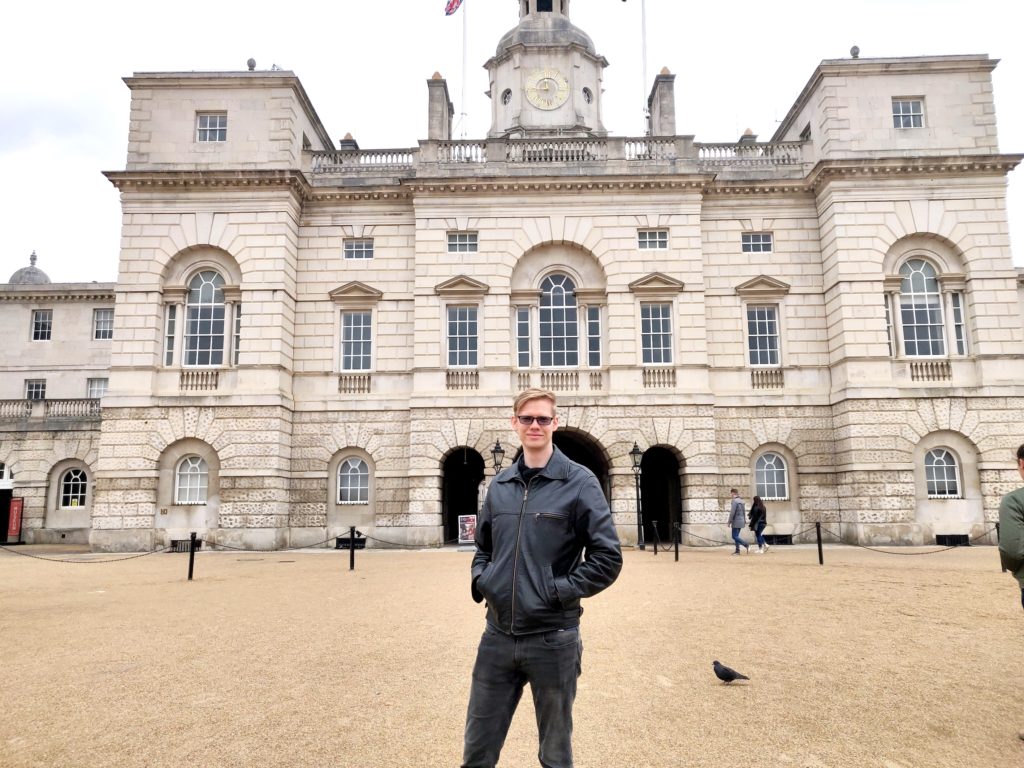 This is one of the five Imperial War Museums in London. You can explore prime minister Churchill's underground headquarters beneath the street of Westminster and learn about the his life and legacy during WWII.

Opening Time: 09.30 – 18.00 everyday (Last admission is 17.00)
Ticket Price: £22/adult (Fast track if booked online)
With London Pass: Free (But we queued for over 30 minutes. London is very windy and cold, please remember to bring a warm jacket)
Time recommended: We spent around 1.5 hours exploring.
Big Ben, The House of Parliament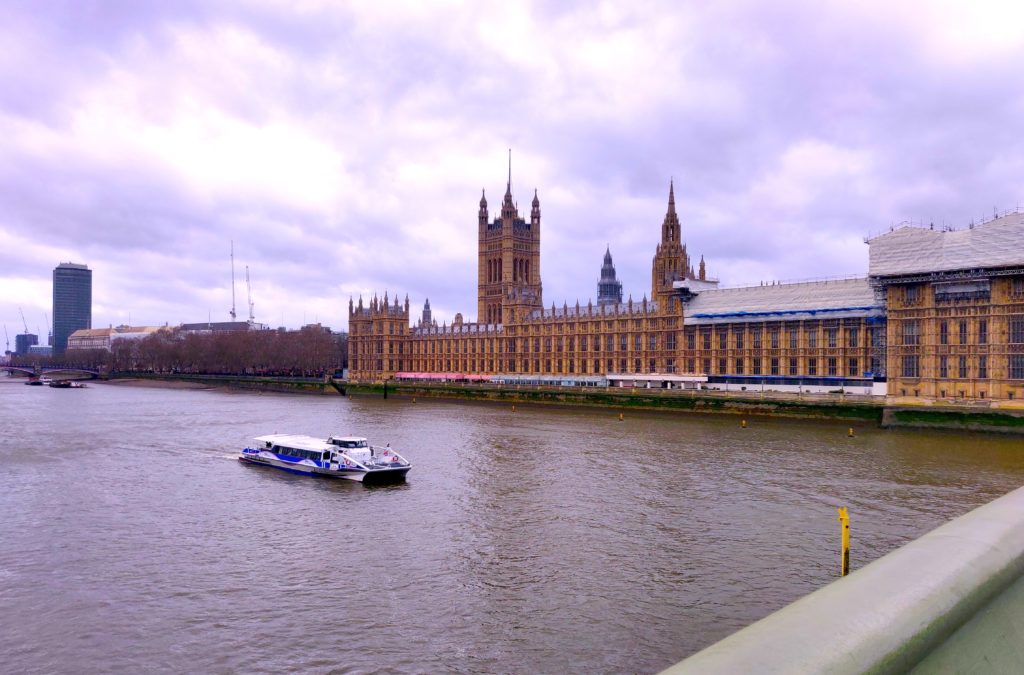 One of the iconic Gothic clock tower in London and national symbol at the end of the House of Parliament. But it was a pity that while we were visiting back in March of this year, Big Ben and Parliament were under construction. However, we took a few pictures there with Parliament and London Eye on the other side of the river.
Lunch Time: @ Grill House, near Big Ben after crossing Westminster Bridge.
It is like a classic English pub. I has to try the fish & chips. Hmm.. A bit boring though! And you know, just fish and chips.

After lunch, we walked to the London Eye for some pictures. The day we visited was very cloudy so we didn't go up. If you are visiting London on a sunny day, then the London Eye is definitely a good option, if a bit cliched, for a nice view of London.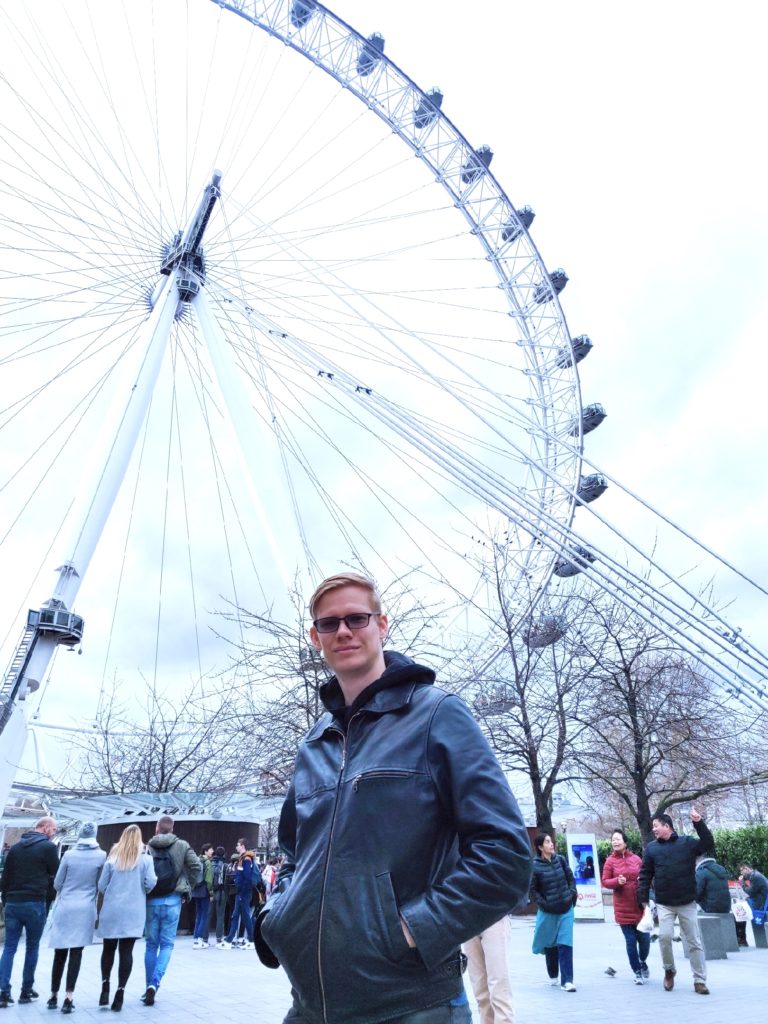 Under London Eye, there is a booth for the Hop-on Hop-off ticket office where you have to get the one-day ticket with the London Pass. Otherwise you are not allowed to get on the bus. We made the mistake of thinking London Pass is the bus ticket in the beginning.

You can choose the Big Bus London (in red) or Gold Tour (in blue), but then you have to stick to the same bus as they are operated by different companies.

Ticket Price: £34/adult
With London Pass: Free (But you need to get the bus ticket in the booth first)
We took the Big Bus London tour from London Eye to Tower of London.

Tower Bridge over the River Thames is another very iconic landmark for London built in 1894. As well as being one of the most visited attractions. You have to take some pictures there.

Near Tower Bridge, you can find Tower of London, one of the most famous fortress in the world.
Opening Time:

09.00 – 17.30 Tue to Sat / 10.00 – 17.30 Sun, Mon. (1st March – 31st October, last admission is 17.00)
09.00 – 17.30 Tue to Sat / 10.00 – 17.30 Sun, Mon. (1st November – 28th February, last admission is 16.00).

Ticket Price: £27.5/adult (Fast track if booked online)
With London Pass: Free
Time recommended: We spent around 2 hours exploring.
We only did a quick visit in Tower of London because it is huge.
Outside you can find a Paul cafe for a cup of tea or coffee and a popular instagram restaurant: Coppa Club with Igloos.

The Shard is the tallest building in London where you can have the best view of the city.
Afterwards we walked along the river to the Shard for the view.
Opening Time:

10.00 – 22.00 everyday (Last admission is 21.00).

Ticket Price: £32/adult (Fast track if booked online)
With London Pass: Free (But we queued for over 1.5 hours.)
Time recommended: We spent around 20 minutes exploring.
Best time for view: Day 10 a.m – 12 p.m. or Night 20 p.m. – 22 p.m.
Warning: The queue for London Pass holders is very long and slow. We waited for over 1.5 hours to get in, with the typical early spring London evening being so cold this was not a fun experience. You can go by fast track if you pre-booked the ticket or pay £10 Extra with London Pass. Honestly, we felt a bit depressed and impatient while queueing and quite regretted getting the London Pass.

When we finally got up to the top the view from the Shard in the evening was quite fabulous though!

Dinner @ Flat Iron.
If you are a big fan of steaks, try this out. They only sell steaks and a variety of drinks here. Come here early if you want to be seated soon.
Day 2:
Attractions:
St. James Park – Buckingham Palace – Hyde Park – Regent Street – Chinatown

Fortunately, on our second day the weather in London became sunny and warmer. Meanwhile from Day 1's busy schedule, we felt like a relaxing day 2 trip by walking in the park, enjoying food and visiting high street.

St. James Park
We started out by taking a walk through St James Park, we found a nice cafe in the middle and decided to just have a simple and quick breakfast there. Afterwards we continued our walk towards Buckingham Palace which lies at one end of the park.

Changing of the Guard at Buckingham Palace
Buckingham Palace has been the royal residence since 1837, on the accession of Queen Victoria, who was the first monarch to reside there. However, we were not coming here for visiting the palace but to see the changing of the guard.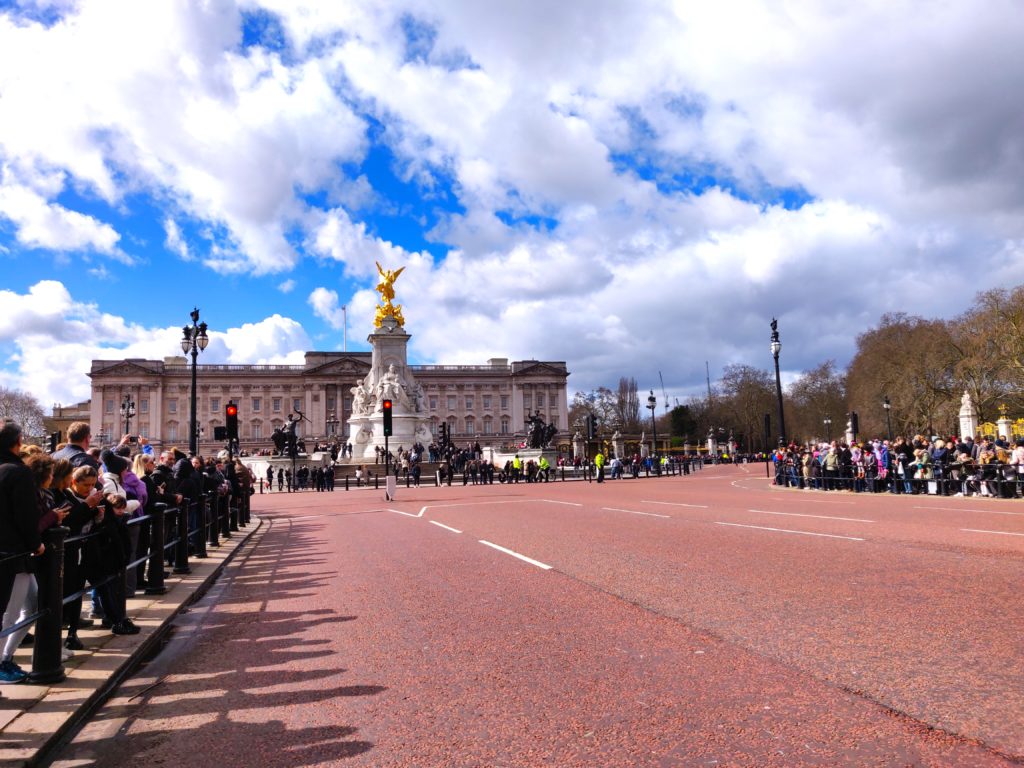 When we arrived there, it was already fully packed! Best to go early if you want to get a good spot to see the proceedings.

Resting in the Hyde Park for some sunshine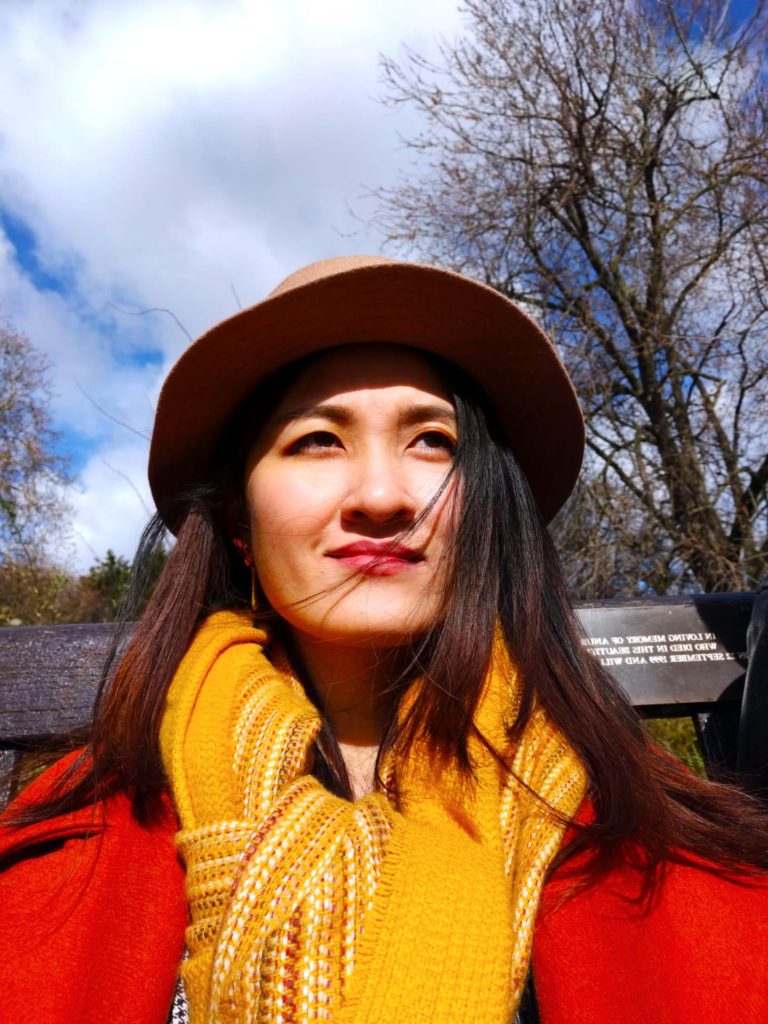 Once finished with Buckingham Palace you have Hyde Park just 10 minutes walk away. Probably the most famous park of London and definitely worth a visit to get an idea of what life in London can be like, especially if it's sunny out.

12:00 p.m. – St. Patrick parade path (Special day)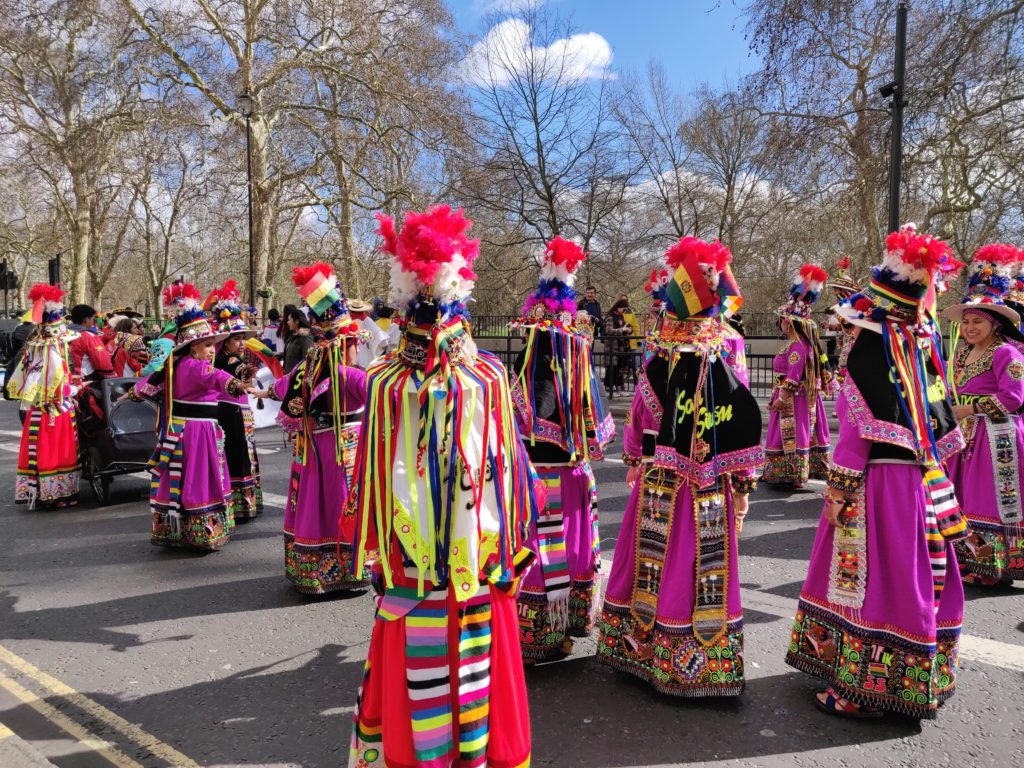 Our second day just happened to also be St. Patrick Day. While we were sitting in Hyde Park, enjoying the sun and planning to take a long walk inside. We discovered that nearby had a St. Patrick day parade that started soon. Naturally we Immediately headed towards that for this once-a-year experience.

Following along the parade, we actually ended up in high street.

Regent street
We weren't exactly in a high fashion shopping mood so we didn't spend too much time here. But we did want to buy some tea and hot chocolate (priorities!) powder at Whittard of Chelsea shop.

After Whittard of Chelsea shop, we directly walked to China Town for some authentic Chinese food. You know, in Lisbon Portugal it is very difficult to find good Chinese food. But London is a foodie heaven.

Lunch at Chinatown
(@Ruyi Chinese Restaurant, Great food, cheap price)

If you are a big fan of Chinese food, please definitely try out some food in the Chinatown of London. They are very authentic taste. We tried one Cantonese style restaurant and it was very good. In Lisbon, it is very hard to find such authentic dish.
Headed to Heathrow Airport by underground.

How we think?
Even though two days are a bit short for a visit in London, we still enjoyed it very much. We managed to visit most of the places we wanted, tried delicious food and got a sense of life in London.

There are so many activities and attractions that we still need to dive into but that will have to wait until next time, because we didn't plan on coming back to London in the future. Next time we'll probably go to visit more of the free museums and of course experience the famous British afternoon tea.

London truly reminds us of Hong Kong, after all, Hong Kong used to be a colony city of UK. And we will definitely come to visit London again!

Love from Richole & Martin!